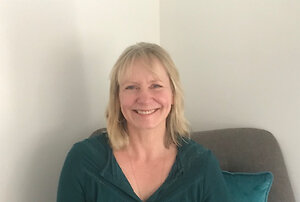 Counselling in Leeds City Centre.
We all experience times in our lives when we feel stuck and are unsure where to turn.
Overwhelming negative feelings such as anxiety, resentment,depression, anger, guilt, shame, low self esteem and confusion can dominate our thoughts. We can develop harmful behaviours towards ourselves and others as a way to cope with these feelings.

At times like these, talking to an experienced professional can really help us move forward and live a calmer, happier, more fulfilled life.

I am an experienced counsellor providing one to one adult counselling in Leeds City Centre. I also offer online counselling.

Please call, text or email me for a chat or to make an appointment:
07802 202202 info@catherinestephencounselling.com

I can provide a safe, confidential space, will listen without judgement and in confidence and help guide you through whatever problems you may be facing.

I have helped clients who have experienced various difficulties including:

Stress
Dementia
Depression
Relationships
Eating disorders
Low Self Esteem
Panic Attacks
Anxiety
Abuse
PTSD
Self Harm
Suicidal thoughts and feelings
Terminal Illness
Bereavement



My fees are: £20 first session £45 each further 50 min session





Please email, text or phone me to make an appointment.